location:

KEILEPAND, M4H, ROTTERDAM (Show on map)

program:

MULTIFUNCTIONAL/EXHiBITION SPACE KEILEZAAL

client:

KEILEPAND

design:

2019

completed:

2020

design team:

studio ADAMS i.s.m. GROUP A: Monica Adams, Folkert van Hagen, Rolf van Gils, Raymond Leentvaar, Gizem Adanur. Pictures: KeileCollectief © Frank Hanswijk
De KeileZaal is a new exhibition space of 1100 m2 on the first floor of the KEILEPAND in M4H Rotterdam. It is part of the total transformation of the Keilepand from an abandond warehouse into an 'activity-based' building where a wide variety of companies work together under one roof. The KeileZaal is the home of the International Architecture Biennale Rotterdam (IABR), who programmed the first exhibitions in the KeileZaal as part of the Biennale IABR- DOWN TO EARTH. End of May the final Biennale exhibition will open. In September the exihibition PAST FUTURES OF M4H, an intriguing overview of the history of the Merwe-Vierhavens will be back due to overwhelming requests.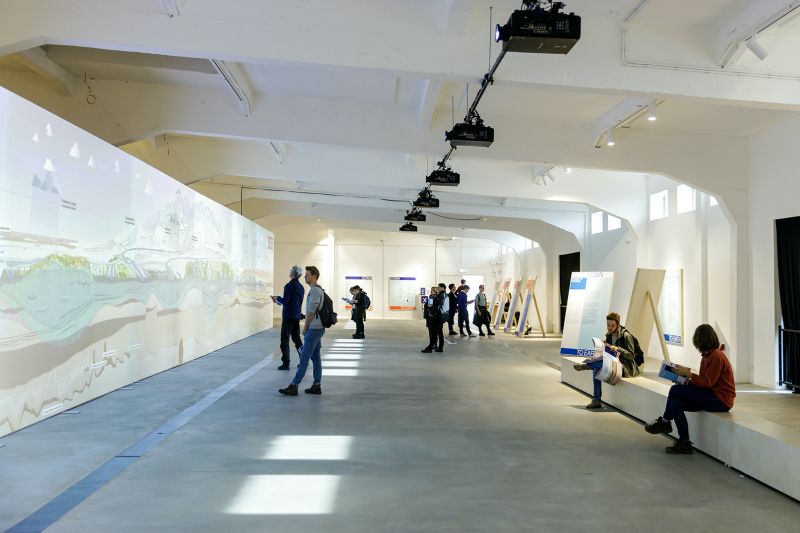 Drought in the Delta, exhibition IABR–Atelier Drought in the Delta , lead designer : Marco Vermeulen/ Picture: Aad Hoogendoorn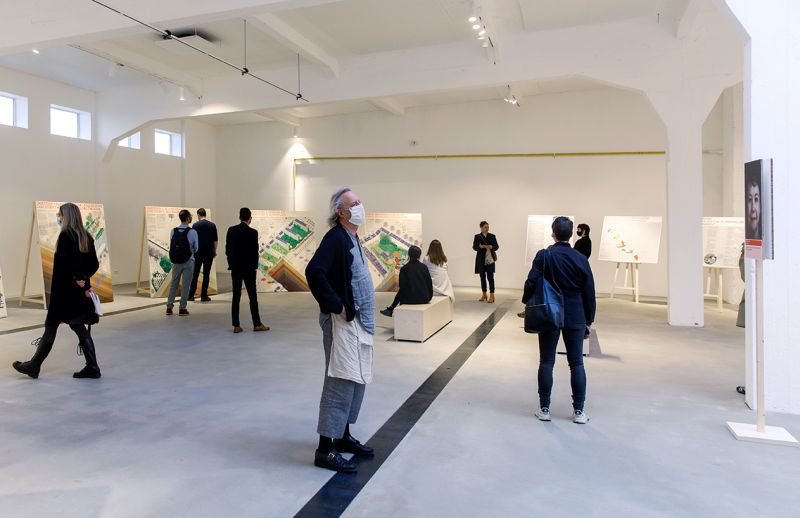 Exhibition IABR: WHOSE ENERGY IS IT ANYWAY? Curators: George Brugmans (IABR), Eva Pfannes (OOZE Architects and Urbanists) and Thijs van Spaandonk (Bright and Head Master Urban Design of the Rotterdam Academy of Architecture and Urban Design). Picture: Aad Hoogendoorn
PUBLICATIONS
Tentoonstelling blikt terug op 100 jaar Merwe-Vierhavens: van stukgoedhaven tot creatieve broedplaats on Radio Rijnmond

Interview Monica Adams for Inside, (M4H), 21 september 2020

download pdf